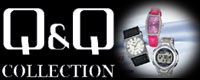 Master-Egypt established 1952 by Founder, Mr. Atia Ragheb Chairman of Atia Ragheb Group of Companies.



Master-Egypt believes that the Egyptian market needs to be exposed to Global Brand Names.



Master-Egypt being one of the most well known companies in Egypt took the initiative
to be the sole agent & distributor of these Global Brand Names.
Maurice Lacroix Watches
Baume & Mercier Watches
GP Batteries
Maxell Batteries, Video & AudioTapes, CD-R and Professional Tapes.



Own Registered Brand Names of Watches
Orient Pearl
Disco & Orient Ruby Watches, Clocks
Rewa, Ajanta clocks from India